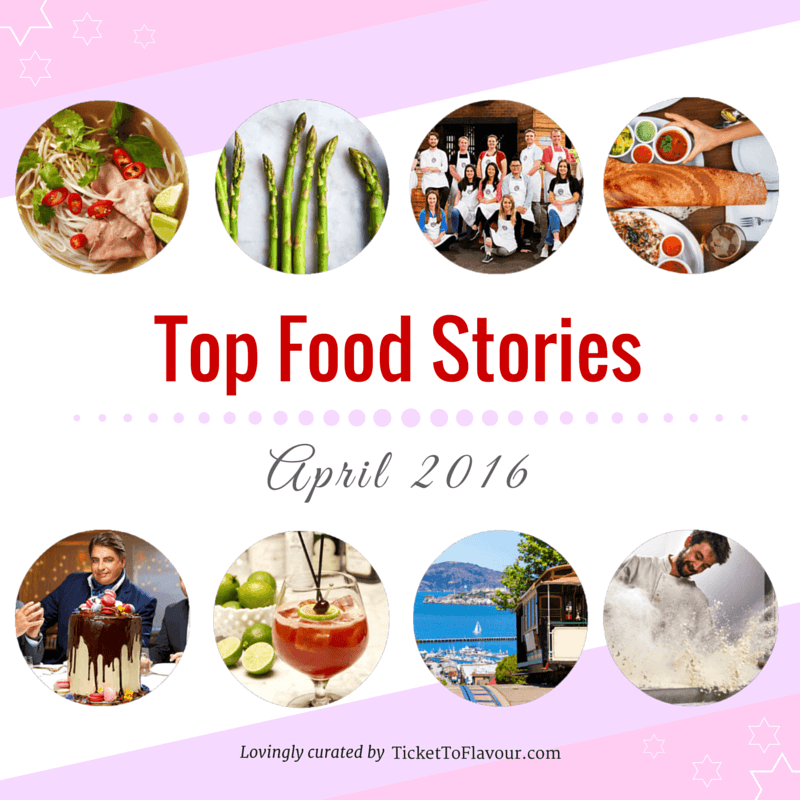 Here is our curated list of last month's top food stories from around the world:
Food Trends 2016 [PDF]
By Google
Turmeric is hot. Rainbow bagel is not. Analyzing users' search data from the last two years, Google recently released a 75-page report on 2016's top food trends in the US. Skim over or deep-dive into the top trending themes: functional ingredients, global flavours, bite-sized snacks, and more. Ferreting out the top rising and falling trends (all-time, seasonal, and of-the-moment), the report packs a treasure trove of insights for brands, restaurants, chefs, bloggers, and food lovers.
Top Food Cities in the World
By Condé Nast Traveler
As part of its yearly Readers' Choice Awards, Condé Nast Traveler has come up with its favorite 15 food cities in the world. Highlights of this year's list are the dominance of Asia (with seven cities in top 15) and a pleasantly surprising top spot winner. Also check out their picks of best islands for foodies, best cities for street food, pizza, burgers, BBQ, and more.
How to Cook Asparagus: A Guide
By The New York Times
Primarily a spring vegetable, the exotic-fresh-crisp asparagus is much loved around the world. Amazingly versatile, it lends itself to a variety of cooking methods: you can steam, simmer, roast, batter, grill, sauté or wok-fry it, or even eat it raw in a salad. Here's a pretty detailed guide to cooking Asparagus by David Tanis from The New York Times – covering everything from buying, storing, and prepping tips to cooking methods and yummy Asparagus recipes.
MasterChef Australia 2016
By Network Ten
The hugely popular cooking reality TV show, MasterChef Australia, is back again. In its eighth season, judges Gary Mehigan, Matt Preston and George Calombaris will be joined by celeb guest chef "Queen of kitchen" Nigella Lawson (and Marco Pierre White, Heston Blumenthal, and Shannon Bennett as before). The show premiers on 1st May 2016 on Network Ten and will be subsequently broadcast in other countries. So, all ye food lovers, tighten your seat belts and get ready for the exciting ride. Happy watching!
Food Photographer of the Year 2016
By BBC News Magazine
Since its inception in 2011, The Pink Lady® Food Photographer of the Year awards celebrate the very best in food photography from around the world. The competition spans a wide variety of categories on the theme of food, such as People, Places, Produce, Bring Home the Harvest, Food for Celebration, Food for the Family, Food in the Field, Food in Action, Food Bloggers and more. British photographer Mark Benham's photograph 'Flour Frenzy' was this year's overall winner from among 7000 entries submitted worldwide – check it out. And see all the finalists here.
An Eater's Guide to San Francisco
By Eater
San Francisco is not only famous for its iconic Golden Gate Bridge, but also for its delectable food. The city is believed to be the birthplace of many unique and popular foods like the native sourdough French bread, Mission-style burritos, and many more. This Eater post is a helpful guide to the best eating spots and dishes in the Bay Area — from the Dungeness crab at Fisherman's Wharf to the locally-grown organic produce at Chez Panisse, the restaurant owned by famous chef and food writer, Alice Waters.