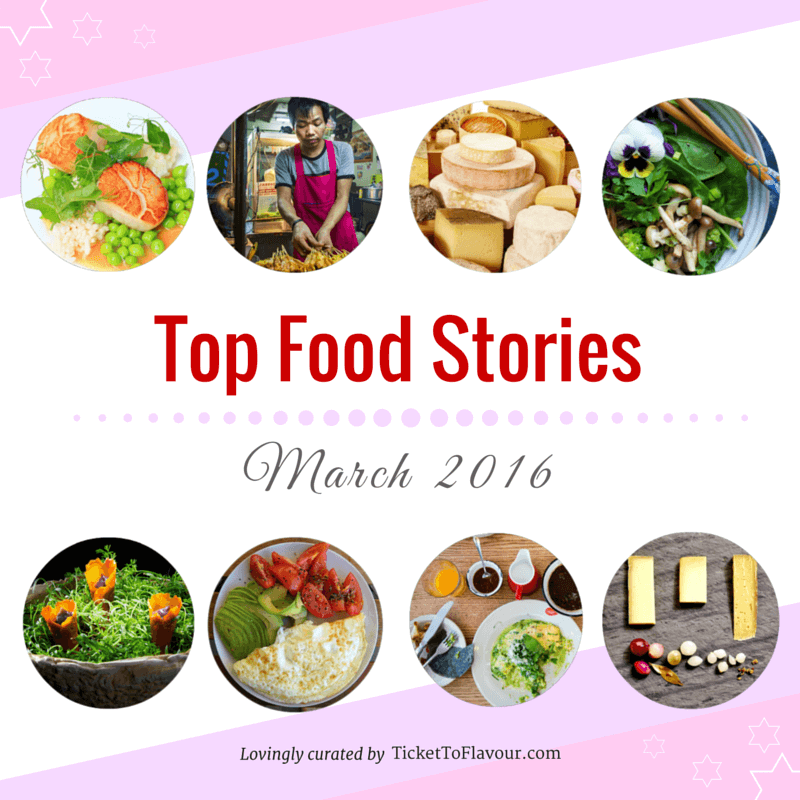 Here is our curated list of last month's top food stories from around the world:
Asia's 50 Best Restaurants 2016: In Pictures
By The World's 50 Best
In what is popularly known as the annual food Oscars, Asia's 50 Best Restaurants 2016 were announced in Bangkok last month. Chef Gaggan Anand's Gaggan restaurant in Bangkok, serving "progressive Indian cuisine", won the award for the second year in a row. (This annual list is published by William Reed Business Media, which also publishes The World's 50 Best Restaurants and Latin America's 50 Best Restaurants.) Savour this pictorial list of stunningly beautiful dishes from each of the winning restaurants.
The Eater Guide to Mexico City
By Eater
Offering a fiesta of flavours to its visitors, Mexico City has been steadily rising as the "world's next great dining destination." From "one of the best street food scenes in the world" to "ambitious high-end restaurants, hipster-approved neighborhood spots, and an eclectic nightlife," Mexico City has it all. This ultimate food guide from Eater brings you an overview of Mexico City's best of the best food experiences. Buen provecho!
The A-to-Z Guide to Cheese — Plus Pungent Pairings
By The Wall Street Journal
Whether you are a cheese connoisseur, a chef or a novice nibbler, you'll find this A-to-Z Guide to Cheese extremely informative. In this article Tia Keenan, fondly known as the cheese lady, has beautifully presented 26 of the greatest artisan cheeses from around the world for your plate and palate – from Adelegger to Zimbro, from Clothbound Cheddar to Parmigiano Reggiano. And there are some great ideas for building your next cheese board, too.
Thailand's Best Street Food: Readers' Travel Tips
By The Guardian
If there ever was a street food heaven, it would perhaps be Thailand, or more specifically, Bangkok. Known for its unique fusion of flavours – sweet, sour, spicy and salty – delectable Thai street food is among today's hottest food trends. But it's not confined to the streets of Bangkok alone, and you'll meet some of its most iconic preparations if you knew where to look. Readers of The Guardian pick some such gems – their favourite street eats across Thailand – in this post.
15 Chefs' Favorite 10-Minute Meals to Cook at Home
By Thrillist
When amateur cooks are in a hurry, they usually grab just about anything barely eatable, but definitely not Instagrammable. Experienced chefs, on the other hand, know how to use only 10 minutes to make their food taste so good and look so tempting. Here are 15 favourite quick meals culinary professional make when they have only minutes to spare. Some of these are as simple as omelettes and some others as ambitious as Thai curry, but each of these meals takes 600 seconds or less.
The Essential Guide to Cooking Mushrooms
By One Green Planet
Mushrooms, the flavourful edible fungi, are popular around the world due to their versatility. Earthy, meaty, and packed with umami (the fifth basic taste), they are a great way to add depth, body, and flavour to a dish. Mushrooms come in many varieties: white button, cremini, portobello, porcini, shiitake, oyster, maitake, chanterelle, enoki, morel, trumpet, and what have you! Read this article to know about the most popular types of this exciting fungi and how to use them in your cooking.